Bungalow #108: The Dolphin
Courtyard Bungalow
A charming 1 bedroom bungalow complete with a full kitchen, queen size bed, queen sleeper sofa and jacuzzi jet bathtub in its well sized bathroom. Includes a porch overlooking the lush tropical courtyard. The courtyard has a barbeque area and fire pit. This bungalow is great for a romantic getaway or a couple with small children having a family vacation on the beach.
"We enjoyed our visit! The view is beautiful. Thanks for a great spring break get a way." – Bill & Maggie G, Orlando, FL
Excerpt from the guest book of "The Dolphin Bungalow"
Some Similar Bungalows
Other Courtyard Bungalows: Tortuga | Dolphin
Bungalows With Queen Beds: Coconut | Sunset
Photos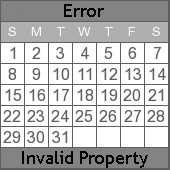 Availability for Dolphin (108)
Courtyard Bungalow
See when this bungalow is available for reservation. An "X" means the bungalow
is already reserved for that date, unmarked dates are currently available. You may also call 800-779-3601 to contact us about your
stay at Bungalow Beach Resort on beautiful Anna Maria Island!
See this bungalows rates and where this and other bungalows are located
on the resort.
Amenities
Courtyard View
Full Kitchen
Full Fridge
Oven With Stove
Microwave
Coffee Maker
All Eating/Cooking Utensils Available
Flat Screen TV
1 Queen Bed
1 Queen Sleeper Sofa
Bath Tub/Shower
Daily Towel Service