Bungalow #109: The Sunset
Pool Side Studio
A beautiful and charming poolside studio with high ceilings and full kitchen. Enjoy being always near a quick swim and still only yards from the beach in this quaint cottage style studio with hard wood floors and a pleasant decor. Includes 1 queen size bed, bathroom with shower and complete kitchen.
"We are from Massachusetts for a family wedding. The Bungalow Beach is so relaxing. Loved being so close to the pool and the beach is just a short walk."

Excerpt from the guest book of "The Sunset Bungalow"
Some Similar Bungalows
Other Poolside Bungalows: Palm Tree | Pineapple
Photos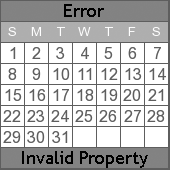 Availability for Sunset (109)
Pool Side Studio
See when this bungalow is available for reservation. An "X" means the bungalow
is already reserved for that date, unmarked dates are currently available. You may also call 800-779-3601 to contact us about your
stay at Bungalow Beach Resort on beautiful Anna Maria Island!
See this bungalows rates and where this and other bungalows are located
on the resort.
Amenities
Pool View
Full Kitchen
Mini Fridge
Oven With Stove
Microwave
Coffee Maker
All Eating/Cooking Utensils available
Flat Screen TV
1 Queen Bed
Shower
Daily Towel Service