Bungalow #111: The Pineapple
Pool Side Studio
Another cozy, boutique bungalow near the small pool perfect for a dip after a day relaxing on the beach and enjoying the sounds of the surf and seagulls. Cathedral ceilings make this a spacious studio style bungalow. While still on the smaller size it's still large with charm and is the perfect getaway for a couple to steal a few nights on beautiful Anna Maria Island. Includes half kitchen, bathroom with shower and 1 queen size bed.
"Clean, quaint, comfortable and cozy little studio (sunny too!). Looking forward to coming back again soon. It was a short stay; however, our good night sleep and romantic morning walk on the beach was unforgettable and delightful!"

Excerpt from the guest book of "The Pineapple Bungalow"
Some Similar Bungalows
Other Poolside Bungalows: Palm Tree | Sunset
Photos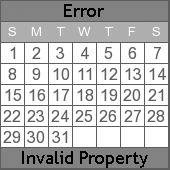 Availability for Pineapple (111)
Pool Side Studio
See when this bungalow is available for reservation. An "X" means the bungalow
is already reserved for that date, unmarked dates are currently available. You may also call 800-779-3601 to contact us about your
stay at Bungalow Beach Resort on beautiful Anna Maria Island!
See this bungalows rates and where this and other bungalows are located
on the resort.
Amenities
Pool View
Half Kitchen
Mini Fridge
Stove Top
Microwave
Coffee Maker
All Eating/Cooking Utensils Available
Flat Screen TV
1 Queen Bed
Shower
Daily Towel Service