Bungalow #112: The Starfish
Two Bedroom Bungalow
This large 2 bedroom 2 bath bungalow puts your family or group directly on the beach during your stay. While it does not have a gulf front view since it is located behind the gulf front bungalows, it is on the beach side and only yards from the sand on the open beach. Easy access to the barbeque area in the courtyard as well, this charming bungalow is the perfect choice for a family of four or up to six with the sleeper sofa in use.
"This place is THE BOMB! I never want to leave. I DO NOT want to go back to Chattanooga, TN, but all good things must come to an end, except heaven of course. We will be back!" -The S Family
Excerpt from the guest book of "The Starfish Bungalow"
Some Similar Bungalows
Two Bedroom Bungalows: Catamaran | Starfish
Bungalows With Queen Beds: Tortuga | Mermaid
Bungalow #112 and Bungalow #114 can be combined and makes a 3 Bedroom 3 Bath cottage.
Photos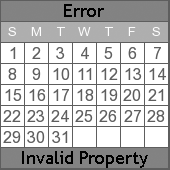 Availability for Starfish (112)
Two Bedroom Bungalow
See when this bungalow is available for reservation. An "X" means the bungalow
is already reserved for that date, unmarked dates are currently available. You may also call 800-779-3601 to contact us about your
stay at Bungalow Beach Resort on beautiful Anna Maria Island!
See this bungalows rates and where this and other bungalows are located on the resort.
Amenities
Half Kitchen
Mini Fridge
Stove Top
Microwave
Coffee Maker
All Eating/Cooking Utensils Available
Flat Screen TVs
2 Queen Beds
1 Queen Sleeper Sofa
2 Showers
Daily Towel Service