Bungalow #115: The Catamaran
Two Bedroom Pool Home (1 Bath)
Catamaran is a unique and beautiful island pool home. Complete with a full kitchen, 2 queen beds, a fold out sleeper sofa and a single bathroom; this bungalow has room for full family vacation. With a high pitched wood planked ceiling, wood floors and tasteful décor you'll feel cozy in the island atmosphere. The private heated pool is for solely this bungalow's use and white sandy Bradenton Beach is just across the street making it a very short walk to play in the sand and surf.
"Wow is all I can say. We had the best of both worlds, the beach and our own private pool. Had a great birthday. Thanks, we will definitely be back." – Jimmy B, Greenville, NC
Excerpt from the guest book of "The Catamaran Bungalow"
See Similar Bungalows
Bungalows With 2 Queen Beds: Starfish or Parrot+Starfish (3 bedroom)
Photos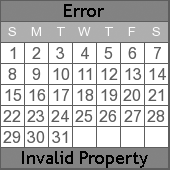 Availability for Catamaran (115)
Two Bedroom Pool Home (1 bath)
See when this bungalow is available for reservation. An "X" means the bungalow
is already reserved for that date, unmarked dates are currently available. You may also call 800-779-3601 to contact us about your
stay at Bungalow Beach Resort on beautiful Anna Maria Island!
See this bungalows rates and where this and other bungalows are located
on the resort.
Amenities
Private Personal Pool
Full Kitchen
Full Fridge
Oven
Stove
Charcoal Grill
Microwave
Coffee Maker
All Eating/Cooking Utensils Available
Flat Screen TV
2 Queen Beds
1 Queen Sleeper Sofa
1 Shower
Daily Towel Service
This Bungalow is across the street from the beach